You are heartily welcome to join the Living Water Summercamp 2018. With a strong spiritual focus, and all ages represented, we are expecting a blessed retreat. There will be many highlights: Spiritual meetings, children and youth programs, good fellowship, delicious healthy food, bonfire with the speakers, and an amazing nature experience!
Fyresdal Camp and Conference Center will be the venue for Living Water's Summercamp 2018 – a former hotel along the Fyresvatn lake in the heart of Norway. The camp grounds have family friendly facilities with a brand new meeting-hall seating 600, a social room with fireplace, a dining room, and rooms accommodating 200+ people – included bathroom in each room. The camp is situated in the breathtaking nature of Telemark county, and offers a good opportunity for exploring nature and enjoying outdoor activities.
Date: Tuesday July 3 – Sunday July 8, 2018
Theme: Look Up, Your Redemption is Near!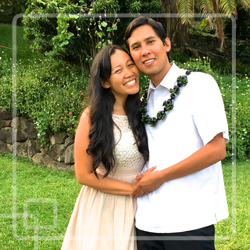 Guest Speaker: Taj Pacleb, Hawaii | Speaker/Director of Revelation of Hope Ministries
Born and raised in the islands of Hawaii with no Christian background, Taj got involved in a reckless life of drugs & partying. But his life was completely transformed at age 16 when he attended a Bible Prophecy Seminar. Since then, God has taken Taj around the world as an international evangelist and revivalist, conducting seminars in Asia, Africa, Europe, the Pacific Islands, and in many locations of the United States. Taj enjoys motocross, scuba diving, snowboarding, mountain biking, surfing, and nature photography. But his supreme passion is traveling the world with his wife Wati, sharing God's end time message of hope with others.
Food: Tasty and healthy food. All plantbased!
Prices: Special offer before June 3. Click here to view the pricelist.
Program: Click here to view the tentative program. Special program for youth and children, lead by qualified teachers who love Jesus.
Registration: Click here to register.
If you have any questions, please feel free to contact us: +47 930 20 036 / silviapel.livingwater@gmail.com