You are heartily welcome to join the Living Water Summercamp 2019. With a strong spiritual focus, and all ages represented, we are expecting a blessed retreat. There will be many highlights: Spiritual meetings, children and youth programs, good fellowship, delicious healthy food, bonfire with the speakers, and an amazing nature experience!
Fyresdal Camp and Conference Center will be the venue for Living Water's Summercamp 2019 – a former hotel along the Fyresvatn lake in the heart of Norway. The camp grounds have family friendly facilities with a good-sized meeting-hall, a social room with fireplace, a dining room, and rooms accommodating 200+ people – included bathroom in each room. We are blessed to have a new meeting hall seating 600 people. The camp is situated in the breathtaking nature of Telemark county, and offers a good opportunity for exploring nature and enjoying outdoor activities.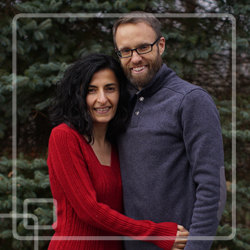 Date: Tuesday July 2 – Sunday July 7, 2019
Theme: "ARISE. SHINE!"
Program: Click here for program
Guestspeakers:
Chad and Fadia Kreuzer work with Anchor Point Films, in which they produce the documentary series entitled, "Scripture Mysteries Documentary Series." They also share seminars on health, the Bible, overcoming habits, the gut-brain connection as well as Bible prophecy. They have taught in Europe, Africa, Asia and throughout North America, and have travelled full time for the past seventeen years. They enjoy being in the outdoors with family and friends. Their website is: anchorpointfilms.com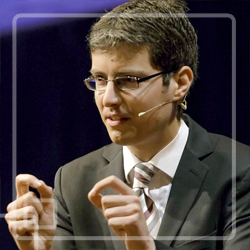 Christopher Kramp is currently the Bible worker and media evangelist for the Stuttgart Bad-Cannstatt SDA Church in Germany. He's also the speaker/director of Joel Media Ministry. After attending PEACE Bible college in 2010, he left a promising career as orchestra conductor and found the joy of his life in winning souls to Christ. In his weekly internet programs, ("Cannstatt Study Hour" and "Revelation verse by verse" www.entscheidung21.de) as well as in campaigns, revival series and weekend seminars, he loves to take people deep into the Scriptures. He his happily married to his wife Rabea and they reside in Stuttgart, Germany.
Prices: Special offer before June 2. Click here to view the pricelist.
Registration:Click here to register.